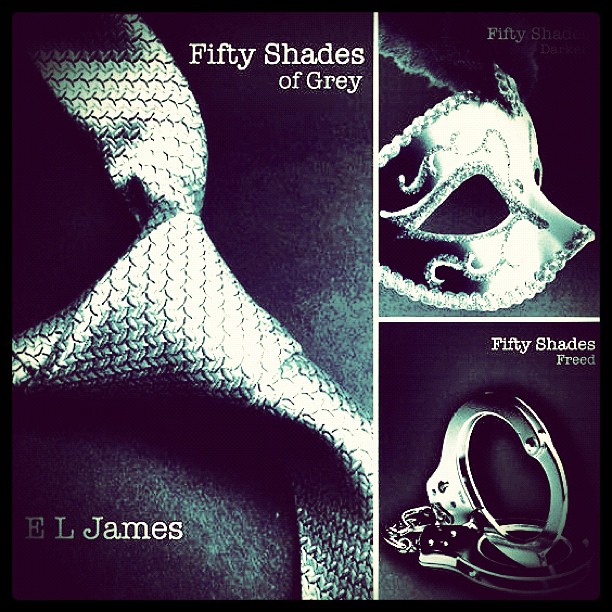 Yes, like many other women & men in fact, I too have fallen for the trilogy "Fifty Shades"...
or should I say a "Mr. Christian Grey" ;)
To be fair I did want to read the book because of all the hype, reviews were calling it a "yummy mummy book" and of course I did not want to miss out!
Truth be told the first book was bought for me by a very naive boyfriend who had no idea what the book was about, he knows I love reading so I just happened to mention this book...
Lo and behold, after receiving the first book on the Friday, I was out on Saturday buying the next 2 books in the trilogy...yes I did read the book in 1 day and I just NEEDED to read the other 2 books.
I don't want to give away the story line but I do have very much a love hate relationship with this elusive "Mr.Grey" and with the writer.
Mr. Grey
As the author put it, you are in fact 50 shades of f***** up

But then why as a reader do I love you as a character so much?
It poses in interesting question in my mind, the character of Mr.Grey is the
epitome
of what a lead male romantic character is, string, wealthy, competent (he has a boat and a helicopter), carefree, brooding etc etc
But is in fact very damaged and as a reader, you over look this! Maybe this just shows that women can't help a "fixer upper". We love a challenge and the author plays into this.
The Author
In my opinion she is a very clever women. By creating a twilight esque novel and adding erotic sex , its a seller and its no wonder her book has been flying off the shelf.
To her credit she has created a very powerful character which will in no doubt translate very well onto the screen.
To conclude
I loved the books, I enjoyed reading them.
Do I think story wise, the books would have been successful without the help of "Mr.Grey" and his lets say "particular" sexual exploits?
No.
But anyway, no one really bought these books for the storyline....