***Quick Update***
I did spent a week in Tobago to attend my great-grandmothers funeral. It was a beautiful service and to be quite honest I still don't think it really has sunk in yet that she really is gone. Thank you all for the lovely comments you left x
Flowers for the funeral xx
The very intresting named muffin i was given on the plane?
My private plane ;) i wish ha
swimming until the sun went down xx
me waving in the distance!
the view outside my grandparents house x
UNIVERSITY WORK :(
Oh yes it is that time of the month that every student dreads.
From the very start of the semester every student is normally aware that they are required to carry out a few exams and assignments, but this information is quickly put to the back of your mind...
However it gets to that time when you realise, that the deadline is 3weeks away and maybe you should have already started your assignments?.....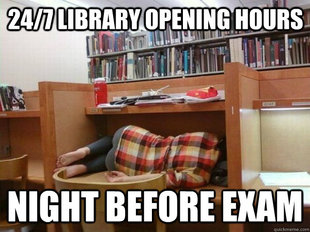 So yes my fellow bloggers, it probably comes as no surprise that i am VERY behind on my work :(
So please feel very sorry for me!
Surely I can't be the only student that does this? x